Jamie Johnson
6 September 2015
Updated 21 November 2019
Burn the Ships
NOTE: This is a written version of the message I delivered on September 6, 2015. Updated November 21, 2019, to include "Burn the Ships" by the band For King and Country
Picture this: A farmer is plowing a field with 24 oxen. Another man enters the field. The farmer and the man converse. The man tells the farmer that the farmer is to become a preacher. The farmer, in turn, kills his oxen and gives the meat to all the neighbors. Furthermore, the farmer burns his plowing equipment. Then the farmer leaves with the man. A story like that would make the news. Some might think the farmer was crazy or perhaps the man who talked to the farmer was or both. What would you say about the farmer?
That story is based on a real event. And in that story, he who plowed was not crazy nor was the man who came to him. They were focused, called and resolute in moving to where God called them and absolutely leaving the past behind.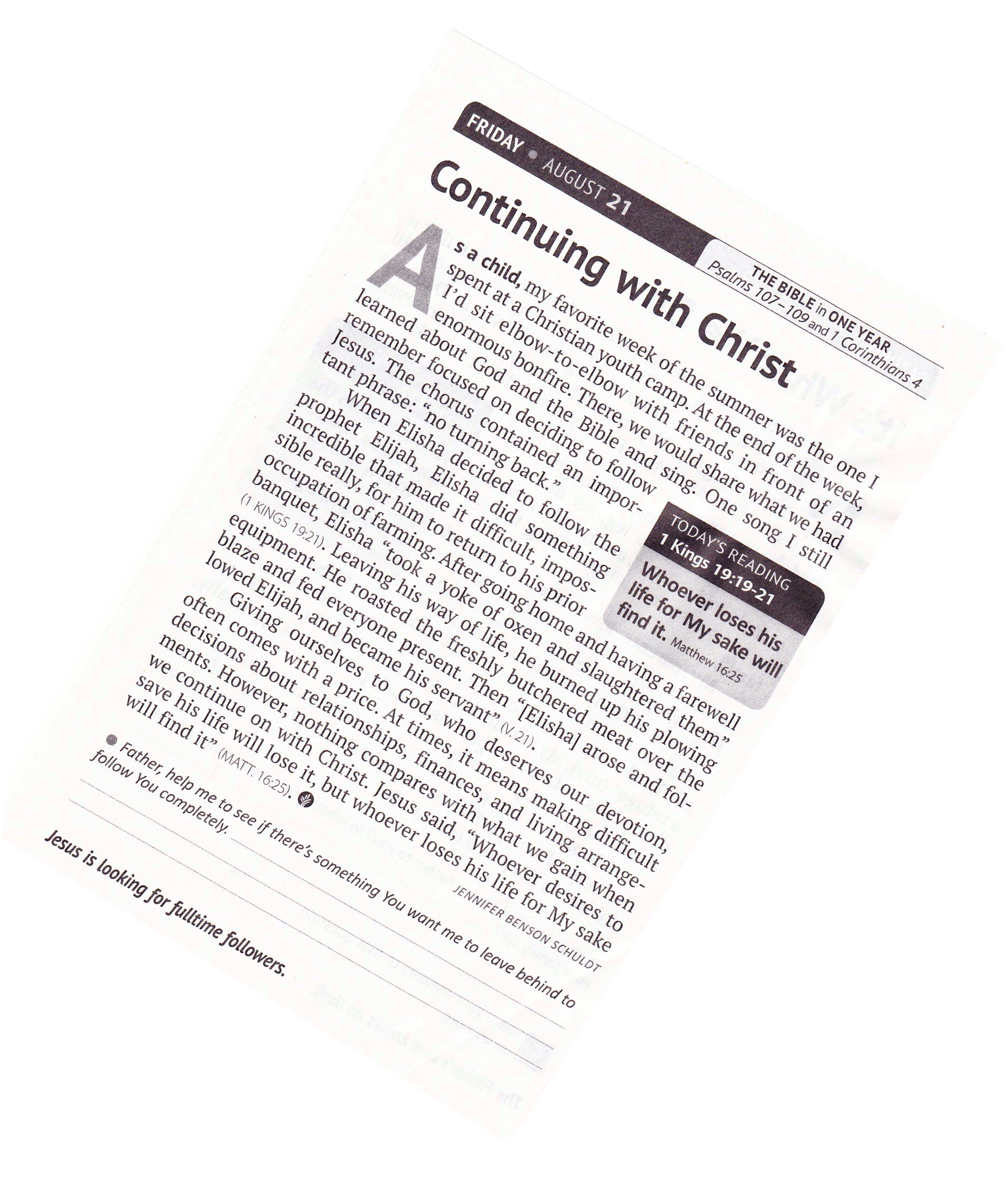 We find the true story in 1 Kings 19:19-21 (NASB):
So he departed from there and found Elisha the son of Shaphat, while he was plowing with twelve pairs of oxen before him, and he with the twelfth. And Elijah passed over to him and threw his mantle on him. He left the oxen and ran after Elijah and said, "Please let me kiss my father and my mother, then I will follow you." And he said to him, "Go back again, for what have I done to you?" So he returned from following him, and took the pair of oxen and sacrificed them and boiled their flesh with the implements of the oxen, and gave it to the people and they ate. Then he arose and followed Elijah and ministered to him.
When Elijah called Elisha, Elisha burned his plowing equipment and slaughtered his oxen. Why would Elisha burn his plowing equipment and slaughter his oxen? Let me follow-up with another question: Could Elisha simply go back to plowing fields after burning his equipment and sacrificing 2 dozen oxen? No. That sacrifice was no simple matter. It was costly. A man who plowed with 24 oxen would know what he was doing and would have been accustomed to such a lifestyle. Yet, Elisha was called and he left it behind and put an exclamation point on the departure by making it difficult to go back. And with the sacrifice of the oxen, Elisha was free to nourish others. Elisha responded immediately and with finality and was free to minister and follow God's call.
This makes me think of the first disciples who left their nets to follow Jesus. This is in the Scriptures in Matthew 4:18-20 (NASB):
Now as Jesus was walking by the Sea of Galilee, He saw two brothers, Simon who was called Peter, and Andrew his brother, casting a net into the sea; for they were fishermen. And He said to them, "Follow Me, and I will make you fishers of men." Immediately they left their nets and followed Him.
There was no hesitation. Jesus spoke and they acted. And Jesus speaks to us today, at the very least, through the Scriptures. When we hear His Word, do we act? Is there something you need to act on today? Andrew and Peter also left their nets. Jesus spoke and they left something behind. When we hear His Word, what do we leave behind? Is there something you need to leave behind today?
When the disciples responded and left their nets, they followed Him immediately. The Greek word is eutheós (ευθεóς) which is defined in addition to immediately to be soon, at once (Strong's Concordance).
It makes me think of Paul's straining ahead and leaving behind. Paul wrote in Philippians 3:13-14 (NASB) the following:
Brethren, I do not regard myself as having laid hold of it yet; but one thing I do: forgetting what lies behind and reaching forward to what lies ahead, I press on toward the goal for the prize of the upward call of God in Christ Jesus.
And it's not just leaving the past behind. It is leaving sin behind. Consider Matthew 5:29-30 (NASB) where Jesus says the following:
If your right eye makes you stumble, tear it out and throw it from you; for it is better for you to lose one of the parts of your body, than for your whole body to be thrown into hell. If your right hand makes you stumble, cut it off and throw it from you; for it is better for you to lose one of the parts of your body, than for your whole body to go into hell.
I don't think He is saying to mutilate oneself, but He is being clear that we need to cut sin off. This doesn't mean we don't sin. The Scriptures say in 1 John 1:8 (NASB), "If we say that we have no sin, we are deceiving ourselves and the truth is not in us."
So we still struggle with sin, but are we trusting Him and being sanctified and cutting it off?
It reminds me of the story of a man who was struggling with alcoholism and trying to overcome it. When asked where he spent much of his time, he said, "The bar." That man needed to leave the bar behind and trust the work of the Holy Spirit!
Leaving things behind is a sacrifice, but we are to be living sacrifices according to Romans 12:1. We are to be continuing to be sanctified in our Christian walk by Him. We are to be practicing continuance in leaving things behind, leaving experiences behind, leaving sin behind. Ephesians 4:31 (NASB) has a good list as it says, "Let all bitterness and wrath and anger and clamor and slander be put away from you, along with all malice." Do you have bitterness? Do you have anger? Do you have such things in your life? Lay them at the feet of Jesus. Let them go. Is there someone you need to forgive? Forgive him or her. Matthew 5:24 (NASB) says the following:
Therefore if you are presenting your offering at the altar, and there remember that your brother has something against you, leave your offering there before the altar and go; first be reconciled to your brother, and then come and present your offering.
Being a living sacrifice means presenting your life as an offering to God. And in order to present your offering, you must first be reconciled to your brother. Those are words for us all. Is something hindering you knowingly in your walk with God? Bitterness? Unforgiveness? A bad habit that leads to sin? Deal with it with Him and let it go.
Especially now in our culture, people cling to statuses and things like they can take them into eternity. However, they can't. Sometimes the very things we cling to enslave us. Sometimes the very things we grasp tightly to are the very things we need to let go of so we can move forward. Mark 8:36 (NASB) address this in saying, "For what does it profit a man to gain the whole world, and forfeit his soul?"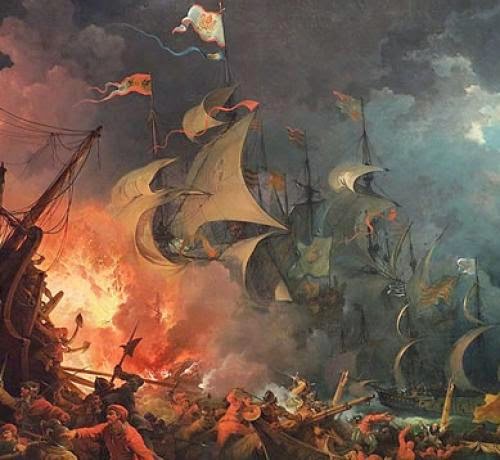 Travis Robertson of Robertson Coaching International shared the following:
In 1519, Captain Hernán Cortés landed in Veracruz to begin his great conquest. Upon arriving, he gave the order to his men to burn the ships. ...

Here's the lesson: Retreat is easy when you have the option.

Let that ruminate in your brain for a moment. I had to.

~Source: http://travisrobertson.com/leadership/burn-ships-succeed-die/
Burning the ships when you're thousands of miles from home in the days of exploration may mean to some that you're stuck. However, Cortés did it as an act of decisiveness to demonstrate that there was no turning back. When you leave things behind or cut them off, you are to be done with them. You don't retreat back to them as the Galatians did. Paul was baffled when he wrote to them wondering why they were returning to works instead of living by faith. He wrote the following in Galatians 3:1-3:
You foolish Galatians, who has bewitched you, before whose eyes Jesus Christ was publicly portrayed as crucified? This is the only thing I want to find out from you: did you receive the Spirit by the works of the Law, or by hearing with faith? Are you so foolish? Having begun by the Spirit, are you now being perfected by the flesh?
How do you receive the Spirit? By works? No! It is by faith. And it is in the Spirit that you can decisively act and move forward in Christ. And He provides the means for you to do so via the Holy Spirit if you know Him. Do you know Him? Are you trusting in your own works to save you (which will fail)? Or are you leaving them behind and instead embracing the perfect work Jesus did for you - on your behalf - being crucified, dying, and buried only to rise again?
Today is the day of salvation. And we need Him every hour. What ships do you need to burn? What false havens do you run into instead of Him and His Word the Bible? Let them go. And in doing so, you will be freed to minister and follow Jesus. It's time to burn the ships and move forward in Christ.
---
---
Ichthus Library: Personal Works